Golf coaching is all about you and what you want to get out of your game.
We pride ourselves on being good listeners and aim to provide the best possible professional advice, whilst ensuring each lesson is tailored and enjoyable for the golfer.
Why Coaching?
We're passionate about helping you play better golf. Every golfer enjoys the game more when they're hitting good shots and playing well. This is our mission for you. Think back to your last few rounds and try to pinpoint an area that cost you shots… Maybe, you had too many three-putts as a result of poor distance control? Or did you miss too many fairways to the right meaning you had to chip out sideways? It could be that you play well in practice rounds with your friends but struggle to replicate that in competitions? Through our experiences in the game and our PGA education, we appreciate that every golfer is different. That's why we offer a range of lessons and packages to suit everyone.

Philosophy
Always look to improve yourself

The BALL tells the truth. The simple fact is that the "Ball tells the Truth" and gives me the information to work back from. From the path of the ball flight, the ball's trajectory, and how spin influences the movement of the ball. These vital clues in the puzzle help me to deconstruct an individual's swing problem before making changes.
Lessons will cover:
Golf Fundamentals
Swing Basics
Short Game
Long Game
Course Management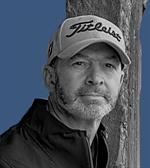 Jonathan Lamb - PGA Head Professional
Jonathan is fully P.G.A. qualified with a wealth of experience in teaching golfers of all abilities. A former Captain of the Cornwall PGA, he is passionate about coaching. Jonathan has a proven track record, teaching at every level all over the world and offers a wide range of tuition options. He has worked alongside some of the best coaches in the world particularly during his 12-year tenure as Senior Teaching Professional at Woburn Golf Club in Buckinghamshire.
---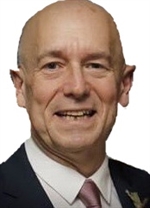 Steve Thompson - Retail & Marketing
Retail and Marketing Ping Fitter 2021
---
I was very pleased with the service and professional guidance showed by Jonathan who helped me choose my customised golf clubs. I was unsure how the process worked but am happy to report it was very straight forward and enjoyable. This is a service I would recommend and which has helped me approach future rounds with more confidence. Thanks, Jonathan for giving me some valuable tips and great service! Richard Simpson
Richard Simpson (Visitor) - Club Member
My son has become inspired to play a sport that he may not otherwise have taken up. Great communication and very welcoming throughout. Thank you!
Steve Proctor (New Member) - Club Member
The course was a great introduction to golf. It was a fun and relaxed day. Looking forward to attending more sessions in the future! Debbie Eccles
Debbie Eccles (New Golfer) - Club Member
An excellent 30-minute lesson that has given me a lot to think about and practice to improve my swing. Very good use of 'visual' references to aid me in my swing profile.
Nick Oswald (16 Hcp) - Club Member